FRIENDLY AND COMPETITIVE CRICKET
We like to think we are one of the fastest-growing cricket clubs in the county. Although Wolvercote CC has existed for over 100 years, it was only a decade or so ago that a 2nd XI was first established. Then, five years ago, a Youth Section was set up and this will field Under 13 and Under 15 teams in 2020.
In 2017, the 3rd XI was set up and joined the OCA, gaining promotion in its inaugural season.
If you are interested in joining or have any questions regarding the club please get in touch with us. We're always keen to meet people who share our passion for the game 
We currently have 3 sides competing in Division 1,4, and 5 of the Oxfordshire Cricket Association (OCA).
We currently have two age groups, U13 and U15  for the 2020 season and will be competing in Oxfordshire Cricket Board's leagues and cups.
We run a healthy friendly fixture schedule featuring T20 matches on Tuesdays and Wednesdays from May to early August, and a number of Sunday matches.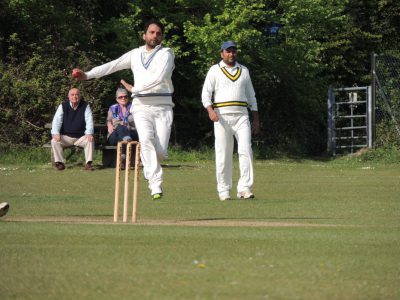 Barkat Ahmed
First Team Captain
Wolvercote 1st XI is a well balanced side in all regards. We have an even distribution of the fit and the unfit; fat and thin; fast and slow; home-bred and overseas imports; run scorers and wicket takers; great catchers and well, the not so great! But, most of all, we provide the right balance between the desire to win and ensuring that we play the game in the right spirit.
We have a team that holds sportsmanship, camaraderie and teamwork in high regard and this translates into a friendly environment for us to spend our Saturday afternoons soaking up some sun, winning some cricket matches and indulging in some friendly banter between ourselves and any like-minded opposition.
The culture at Wolvercote has bred success in our league games where we have now been promoted for six of the last seven seasons as well as winning the Telegraph Cup in 2015. We have our goals firmly set on achieving success in Division 1 and build on our achievements of recent seasons.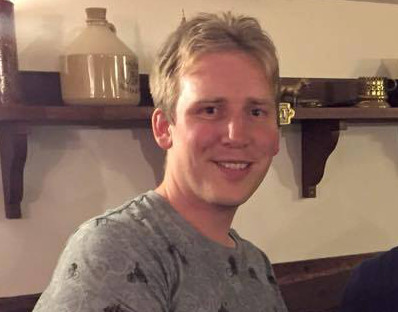 Richard Oliver
Second Team Captain
Following a solid mid-table showing in 2017 Wolvercote 2nd Xi will continue playing in OCA Division 5 this coming summer.
As the newly re-elected 2nd team captain, I am excited about the opportunity to help build on the success of the team and the club as a whole in recent years. I have been a member of Wolvercote for eight summers now and have really enjoyed my time at the club, both on and off the field, and would recommend it highly to anybody thinking of getting involved.
The 2nd XI looks to play competitive cricket and push for honours, but the priority is to establish an enjoyable and friendly environment for people to play cricket in. the team also provides a platform for young players (and sometimes the older ones too) to develop and push for a place in the 1st XI.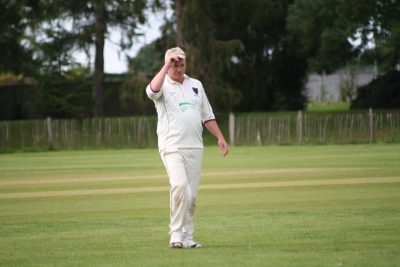 Phil Walsh
Third Team Captain
2017 proved the right time to start a third team, providing competitive Saturday cricket to those who may not have had quite as many games as they would hoped for previously, as well as for any new members looking to get involved. Having been part of the Second XI since it entered the OCA some years back, starting again was not a completely unknown quantity. Right from the outset, it was great fun and, perhaps outstripping our own expectations, fairly successful.
We aim to play in an entertaining, friendly environment but this team still likes to celebrate a win rather than commiserate a defeat! There is a competitive element but winning certainly isn't sought at the expense of enjoyment. We are an open, friendly bunch which encompasses those striving to improve as well as those seeking to enjoy.!
We aim to play the game in the right spirit and with the right attitude against opponents, hopefully, with a similar outlook. If you love playing cricket and look to take pleasure on sunny Saturday afternoons playing cricket with a decent group of guys, then this is the place to be!
The morning sun, having saffronised the dreaming spires, heralded what was to be a perfect summer's day. All the Quinn's men were scrubbing [...]