Welcome!
Daniel Crouch
Chair, Wolvercote Cricket Club
Wolvercote Cricket Club (WCC) is an inclusive, friendly club, and we welcome all ages and abilities. We play competitive cricket in the right spirit – we play to win, but we always have a smile on our faces. It is for this reason that we are one of the fastest growing clubs in Oxfordshire. In recent years WCC has grown to accommodate four adult teams and a fast growing youth set-up, so we can make your whole family feel at home.
We offer a full programme of both league and friendly cricket from May to September, and we have even been known to join indoor leagues in the cooler months. We provide coaching with both bat and ball and both indoor winter and outdoor summer net training. We play in divisions 5, 6, 7, and 8 on Saturdays in the Cherwell League, and you can find us playing midweek friendlies most Tuesdays and Wednesdays. Our youth set-up fields teams for Under 9s, Under 11s, Under 13s, and Under 15s, as well as "All Stars" coaching for 5-8 year olds.
The club hosts regular social events, including a pre-season BBQ, our popular intraclub Wolvercote vs the Rest of the World match, regular low-stakes poker games, and, of course, our end of season annual awards dinner.
We pride ourselves on being a big-hearted and open club. Come and join us!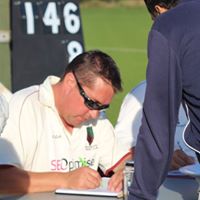 News & Match Reports
admin
Saturday 2nd October saw the presentation of Wolvercote Cricket Club's annual awards. The club was pleased to offer the following […]
admin
Saturday 2nd October saw the presentation of Wolvercote Cricket Club's annual awards. Our Youth managers were delighted to give the […]