2021 saw the inaugural season for Wolvercote CC 4th XI. It is a remarkable indication of how far we have come in such a short space of time having only established a 2nd XI in 2008 and the 3rd XI in 2017! Nick Pinhol set up the Youth programme less than a decade ago and now we find ourselves fielding a team dedicated to providing a platform for our young cricketers in a formal adult league setting.
I'm thrilled to skipper the side and help create an environment which makes their first taste of adult cricket something our youngsters will look back on with fondness and pride. We aim to blend youth and experience (how about a pair of opening bowlers with an age gap of 52 years?), and take pride in the positives we draw from every game!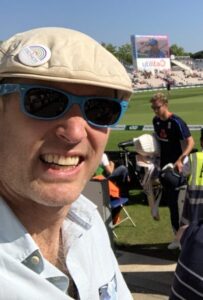 Wolvercote's Fourth XI currently plays its cricket in Division 8A of the Cherwell Cricket League.

Week
Date
Time
Fixture
Format
Result/Scorecard
1
7 May
13:00
Wolvercote 4 vs Oxford & Bletchingdon Nondescripts 3
Win-Lose
Wolvercote won by 8 wickets

Scorecard
2
14 May
13:00
Chearsley 2 vs Wolvercote 4
Win-Lose
Chearsley won by 37 runs

Scorecard
3
21 May
13:00
Wolvercote 4 vs Tiddington 4
Win-Lose
Wolvercote won by 10 wickets

Scorecard
4
28 May
13:00
Waddesdon 2 vs Wolvercote 4
Win-Lose
Wolvercote won by 2 runs

Scorecard
5
4 June
13:00
Wolvercote 4 vs Long Marston 3
Win-Lose
Wolvercote won by 6 wickets

Scorecard
6
11 June
13:00
Wolvercote 4 vs Kidlington 3
Win-Lose-Draw
Kidlington won by 54 runs

Scorecard
7
18 June
13:00
Watlington 2 vs Wolvercote 4
Win-Lose-Draw
Match drawn

Scorecard
8
25 June
13:00
Wolvercote 4 vs Bicester & North Oxford 3
Win-Lose-Draw
Bicester & North Oxford won by 1 wicket

Scorecard
9
2 July
13:00
Oxford 4 vs Wolvercote 4
Win-Lose-Draw
Match drawn

Scorecard
10
9 July
13:00
Oxford & Bletchingdon Nondescripts 3 vs Wolvercote 4
Win-Lose-Draw
11
16 July
13:00
Wolvercote 4 vs Chearsley 2
Win-Lose-Draw
12
23 July
13:00
Tiddington 4 vs Wolvercote 4
Win-Lose-Draw
13
30 July
13:00
Wolvercote 4 vs Waddesdon 2
Win-Lose-Draw
14
6 August
13:00
Long Marston 3 vs Wolvercote 4
Win-Lose-Draw
15
13 August
13:00
Kidlington 3 vs Wolvercote 4
Win-Lose
16
20 August
13:00
Wolvercote 4 vs Watlington 2
Win-Lose
17
27 August
12:30
Bicester & North Oxford 3 vs Wolvercote 4
Win-Lose
18
3 September
12:30
Wolvercote 4 vs Oxford 4
Win-Lose